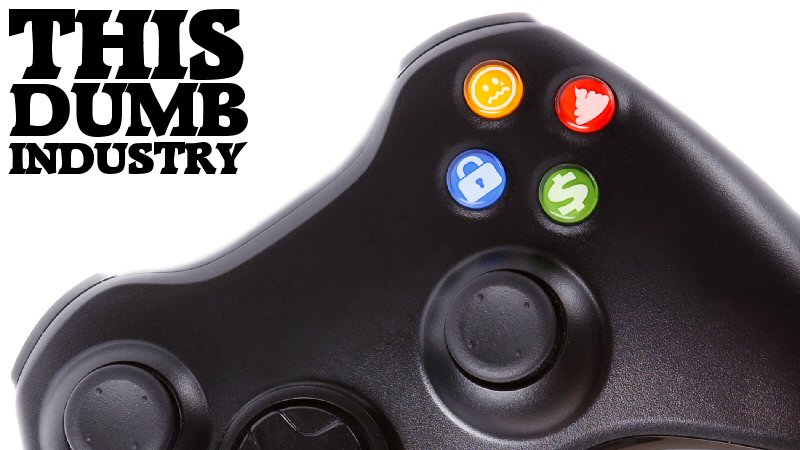 By
Shamus
on Oct 31, 2017
This week, my former editor at the now-defunct Escapist said:
Has anyone done an article on the secret to making good in-game secrets? I'd read the heck out of that.

— Boo!, son Arendt 👻 (@SusanArendt) October 29, 2017
Like a lot of the questions I tackle here, this started off feeling like a nice softball column where I could compare good secrets (perhaps the hidden areas in Portal) with bad secrets (like the obvious puzzles in Skyrim) without having to do too much thinking. But then I started asking myself: What are we talking about when we say "secret"? Are we talking about hidden areas? Hidden achievements? Easter eggs? Secret endings? What about absurd jokes like repeatedly clicking on a sheep to make it explode in Warcraft?
Since I want to write a column and not a book, let's limit our scope: We're going to talk about environmental secrets like hidden rooms or seemingly unreachable items. Traditionally this stuff is part of a first-person shooter, but occasionally they crop up in third-person games as well.
The First Time
*HUGE GRIN*
I remember my first secret. I was playing Wolfenstein 3D at my girlfriend'sNow wife. place in 1992 or so. I have no idea why I did it, but for some reason I hit the "open door" button while looking at a bit of wall. The wall moved, revealing a machine gun and some health.
This was obviously pre-internet. Not only did I not know how many other people may have found this secret, I didn't even know if other people were even aware that such a thing was possible. Today we take secrets for granted, but at the time this a moment of discovery. I actually got a tingling sensation when I saw the treasure. As far as I knew, I was the only person in the world to have found this particular alcoveI was very wrong..
On the other hand, this moment also ruined the game for me. I found myself canvassing the levels, mashing the spacebar on every section of wall, looking for secrets. I'm sure that's not what the developer intended, but that's the behavior the game encouraged.
It's been a quarter century, and game developers have continued to refine this idea. Some of them, anyway. Sometimes it's fun, sometimes it sucks, so let's talk about why.