Achilles: This game is starting to click. We're over the first hump.
The Grognard: "Hump"?
Achilles: Most RPGs have a hump somewhere around the ten to twenty hour mark. It varies from game to game exactly when. But it's the point where you get to your first real town, and side quests start buzzing around like mosquitoes. You get overwhelmed, and you feel like you don't know what you're supposed to be doing. But then you knock out a couple quests, and then a couple more, and you get over the hump to the real game. Everything before the first hump is basically the tutorial, whether they call it that or not.
The Grognard: Where was this hump? In the game world, I mean.
Achilles: The southern end of the map. Beregost, Nashkel, that area. Once you get back to Beregost after killing whatshisname down in the mines.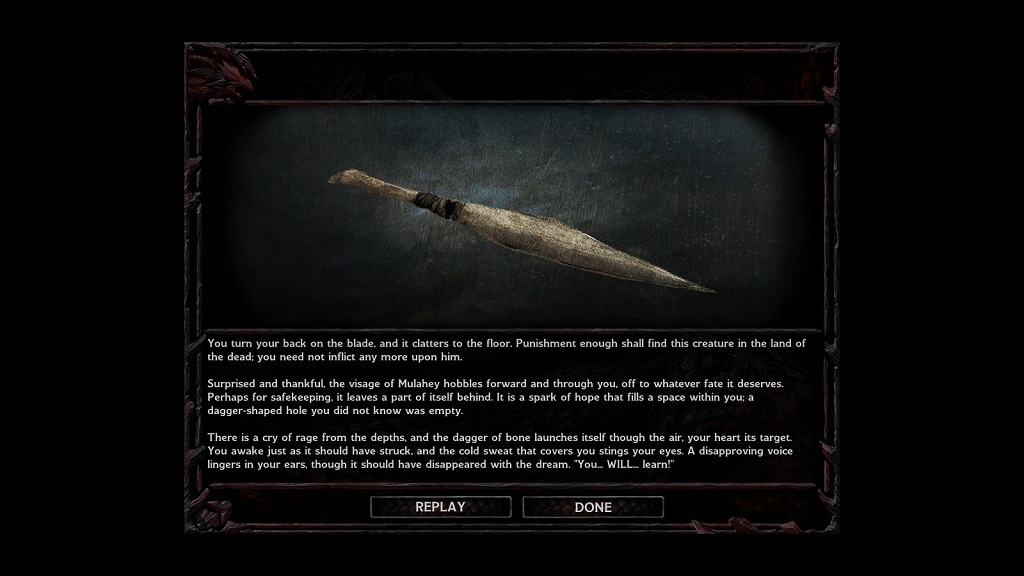 The prose in the dream sequences is a bit overwrought, but they were still intriguing during my first playthrough.
The Grognard: That plot point always seemed strange to me. One guy, hiding in the bottom of mine, can "poison" the entire output of said mine. It seems like there would be a host of practical problems with that plan, doesn't it?
Achilles: It was a little strange, but overall the story is good. It doesn't get in the way – it's like a detective story you gradually unravel while doing other things. Not like some RPGs where they're constantly pestering you and pointing you towards the next thing you're supposed to do.
Continue reading 〉〉 "Achilles and the Grognard: Over the Hump"