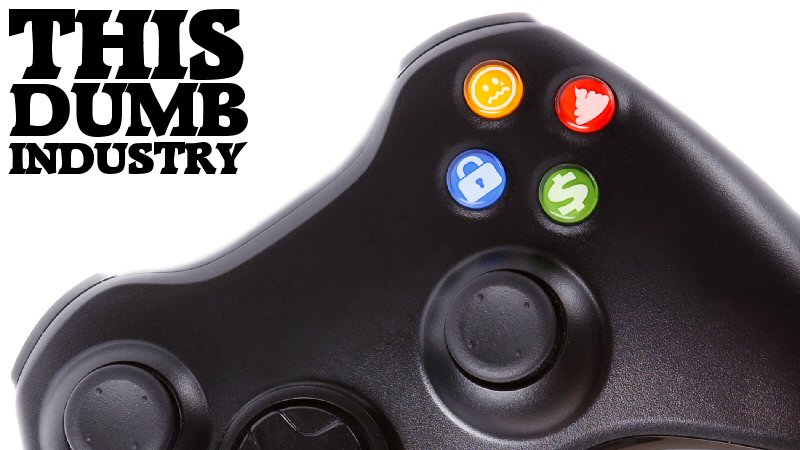 By
Shamus
on Jul 25, 2017
Last week I promised to give some advice to the leadership teams of of major game publishers, who will never read this. I doubt this advice will strike most of you as profound or novel, but I'm doing this anyway in order to drive the point home that the people in charge are making expensive mistakes despite their financial gains.
First, the really obvious stuff: Microsoft needs to ease off the push for more intrusive platforms and invasion of privacyI guess they kinda repented with the new Xbox, but I suspect they'll try again. They didn't have a change in company values, they just needed to deal with a PR disaster. and fix the Windows 10 Store before it does some damage. EA needs to stop treating their creative teams like a rental car. I don't know what Ubisoft is trying to accomplish with Uplay, but whatever it is isn't working and they should probably just stop. But this is stuff we've all heard dozens of times before and all of these are just symptoms of a larger problem.
A Long-Term Problem
Some people have trouble telling the difference between Wall Street and Vegas. (Hint: Vegas is the one with the tits.)
As some have pointed out, if you're a shareholder then you might be pretty happy with how these companies are being run. If your only goal is to keep pumping up the stock price and focusing on the short term, then the current crop of guys are doing their jobs. When EA bought Playfish it was a pretty good example of this behavior in action. To an outsider it probably seemed "bold" and "proactive". Hey, casual games are a thing and EA just made a massive investment in casual games. This must be a good thing! It's a move made by people who don't understand the industry, intended to impress people who don't understand the industry. Sure, it was a terrible move in the long run, but if you're the kind of jumpy investor who buys and sells based on fads, feelings, and the latest gossip out of the news ticker, then you're not making long-term judgments.