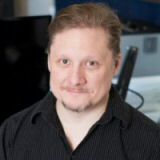 No matter how inept the GM, there will always be a line of willing players wanting to join. This is because playing a stupid and horrible campaign is still better than running one.
Shamus Says:
A recap comic. Everyone – fans and Shawn alike – faulted me for doing too many of these. They don't advance the story, they just rephrase it.
They're probably right, but I remain unrepentant.
Shawn Says:
On the one hand, this comic is largely unnecessary. On the other hand, there are a few amusing bits. I'm also once again reminded that I wish I had done the fantasy segments in a sketchier style. I think it would have worked well. Ah well.
EDIT 2019: 11 years later, I still like this recap. It's not strictly necessary, but it makes me smile.
From The Archives: