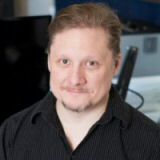 Male fighters envelop their bodies in bulky, clanking plate mail. Female fighters favor stiff metal underwear.
A male rogue will wear dark leather armor with little metal studs all over it, because nothing says "stealth" like a bunch of glittering bits of metal all over the place. Ladies in the same profession lean towards the skin-tight catsuit look, because the first step in being stealthy is apparently to make sure every able-bodied man within a hundred paces is staring at you with his mouth slightly open.
Male wizards wrap themselves in thick shapeless woolen robes that would – let's face it – collect odors at an astounding rate. These robes would most likely be heavy, and itch like a fiberglass jockstrap. On the other hand, females who practice the arcane arts wear little strips of translucent gauze over their naughty bits.
It's nice to see that when it comes to apparel, roleplaying games have a lot of equality: Everybody dresses like an idiot.
Shamus Says:
Since writing the above, I have explored the world of MMO gaming. My opinion remains unchanged.
Shawn Says:
I just find it interesting how different Sapphire looks here compared to how I eventually settled on drawing her. I think I'm going to have to side with Hot Elf Chick as opposed to Hot Elf Chick Who Kind of Looks Like a Dude With a Giant Rack.
Also, the 12 year old in me never gets tired of referring to this strip as "the arrival of the titular chainmail bikini."
We're one strip away from the start of ZOMGRapeDramaSplosion '07. Hopefully we can accurately recap what happened and how without repeating the dramahz of two years ago. Keep your fingers crossed and see you on Wednesday.
Just a reminder that the above commentary was from 2010 and we will not, in fact, see you on Wednesday.
From The Archives: