This is awkward, I know, but this comic now has three layers of commentary. The word bubble text below comes from the original posting back in 2007. The additional commentary from myself and Shawn came from the re-post we did back in 2010. The text you're reading right now is from the perspective of 2019.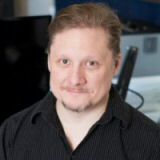 Note to would-be adventure authors: When making up names, note that the apostrophe is not some sort of universal stand-in for vowels. Stop doing that.
Shamus Says:
Here it is at last.  Er, again.  Thus begins the re-publishing of my Second Great Webcomic Venture. Just so you know going into this:  This comic was never completed.  It originally ran at Fear the Boot, and – for reasons that I have never fully understood – vanished from the site and directly into the bit bucket during some sort of overhaul / housecleaning effort.  There were three parties involved in Chainmail Bikini.  I wrote it, Shawn drew it, and Fear the Boot hosted it.  This wound up with the situation where nobody was clearly in charge and everyone sort of assumed everyone else was in charge of keeping safe the final product.  When it went poof, nobody had a backup of the whole thing.  This is why it took so long for the thing to find a new home.  Both Shawn and I are creative types, and it's just way more fun to work on new stuff than to re-make old stuff.
So, we're lazy and apathetic, is what I'm saying.  Shawn put in most of the work in bringing the thing back to life. We'll be posting the old archives MWF, with new comments added at the end of each one.
(Shawn Butts In To Say: Once we reach the end of the old strips, we'll post Shamus's notes on how the comic was going to end, and we're going to do one all new bonus Chainmail Bikini comic.  After that there will be no new updates, but at least this site will be here for all of eternity.)
Each comic will have the original commentary immediately following the comic (in cases where I was able to recover it) and will then be followed by additional commentary from Shawn and I looking back at the comic, or the idea, or the stuff we were doing at the time, or whatever.
Shawn Says:
Yay!  Welcome back!
Here's the first thing I'd like to make 100% clear: Shamus and I never had any sort of falling out.  If you're here for all the exciting webcomic creator dramas to finally unfold, you will be sadly disappointed.  I think if you look at the comics we both did before and after Chainmail Bikini that we have some pretty different styles and goals with our comics, but I still think he's an awesome guy and I'm fairly sure the feeling is mutual.  Looking back at CB as we compiled this relaunch, I was struck by how enjoyable these strips are, and how all the nitpicky flaws I obsessed over have vanished with time.
My goal for the new commentary is to look back and talk about the fun stuff and the crappy stuff and a bit about the process behind the comic, and also to pass on some wisdom for young webcomic artists.  So many webcomics die out, and I think it will be interesting for you the future webcomic creators of America to see the behind the scenes of why this one was never finished.
Here's my first protip: Do not create a webcomic with three parties involved and no one clearly in charge.
Second protip for artists:  As the comic progresses, you will naturally become more at ease and more practiced at drawing your characters.  This means that without fail, your first strip will not look nearly as good as your 25th.  Take the time to counter act this a bit, and spend twice as long, at least, drawing the first comic as you normally would.  Make it look as great as humanly possible, so that when it looks like crap compared to your later strips, it will look a bit less like crap.  (I have no idea how applicable this advice is to writers.)
From The Archives: