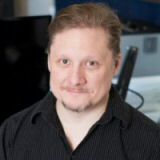 I hate doing returns, although I've never had one go this badly.
Shamus Says:
And a quick murder gets things back on track. Casey's story might require that they get through the swamp, but MY story requires that Ramgar have his spear.
Shawn Says:
And we're nearing the end of the original run. Man, the "Ramgar's Spear Is A Euphemism For Chuck's Penis" subtext really shines through in this one.
Also, Penis.
This is actually the last "real" comic of the series. The next one is a setup for the comic going on hiatus, which eventually became permanent. At least the story ended with Ramgar recovering his spear and not in the middle of the Stevegar situation.
Looking ahead: We have one more comic, then we have a couple of entries where I outline my notes for the entire story, and then we'll wrap things up with a final bonus comic.
From The Archives: