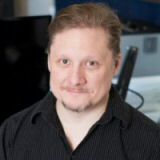 The dice may get you. The GM might get you. The other players might get you. All of this becomes far more likely if you're not around keeping an eye on your charcter.
Shamus Says:
"charcter"? CURSE YOU 2008 SHAMUS YOU ILLITERATE BASTARD!
Where was I? The comic, right.
I believe this strip was mostly written by Shawn. I feel it important to mention this because at this point I was doing the comic layouts, and the deal was that I wouldn't ask for more than three new images per comic. And here we have a ton of new images. I just felt the need to point out that I didn't demand this much art. I imagine Shawn was trying to recapture some of the job satisfaction he lost when I started doing the layouts.
Shawn Says:
Basically I was feeling fairly confined and burnt out on the strip by this point, and really wanted a chance to stretch out and experiment a bit. Looking back, the art shift seems fairly unnecessary now. Playing around with the art style is something I've had a bit more success at in Clockworks. That said, I do really dig the Chuck closeup in panel 7. Also, I love that Chuck only knows the words to the chorus of Free Falling.
But yeah, aside from the fact I was growing increasingly unhappy with doing the strip, this comic has no real reason to exist. Ah well.
As to why I was growing increasingly unhappy with drawing Chainmail Bikini, I think it's pretty easy to look at the comics Shamus and I have done before and after CB, and see that the two of us have some pretty fundamental differences in what drives us to create stuff. I'm really much more story driven, and Shamus is a man with an almost biological desire to mock and lampoon that which he loves. We had a lot of fun together, and despite the bumps along the way I think we made a few damn funny comics together, but in the end I think we both want fairly different things out of making the funny comics.
This also goes in to why a full on continuation has a roughly 0% chance of happening. I'm pretty happy unfolding the multi-year adventure Clockworks, complete with romance and drama and world building; and I'm pretty sure Shamus is enjoying making fun of new video games every week. (And getting paid for it, jerk.) (insert smiley here.) There's really very little incentive for the two of us to go back to CB long term. I'm happy that it's returning to a permanent home online, but we've both largely moved on to other stuff.
(As an aside, I'd love to collaborate with Shamus on a one off project again. I think the ideal way would be if we came up with some very loose story together. "Daring scientist travels in to the future, fights the evil Space Overlord and attempts to win the girl." or something. I'd then draw out the whole thing, probably black and white as time is limited. Then I'd hand it over to Shamus and let him do whatever the hell he wants to with the words. I think it would be fun to see what sort of absurdities he'd come up with given a shell of a story already drawn out.)
EDIT 2019: I'm 60% sure that this comic is titled "Part 1" because people were getting pissed about what was happening to Chuck and I wanted to signal that this wasn't the end of it. I knew things would turn out okay (by the standards of these misfits) in the end, but the audience was worried that this was going to be another crime that went unanswered. In the end, I don't think naming it "Part 1" made any difference.
But let's talk about collaboration:
I've done both technicalCoding, scripting, configuring, etc. work and artistic workWriting, making textures, making 3D models, etc. in my career. I've collaborated in both domains, and I've found that collaborating on art is much more difficult than technical collaboration. In the technical world, there's usually a nice clean line between my work and the other person's. This is my code, this is your code. I'll do the user-facing stuff, you handle the backend. It was always clear what was expected of me and I usually had very clear ways of telling if I was doing a good job.
In art, the line between contributors can get pretty blurry and if there's a problem with the product it's hard to identify the cause. I've run into this problem everywhere from 3D worlds to writing,
If I'm writing a comic, I can't just write dialog in a vacuum. I need to think about things like pacing and composition. Is this scene going to fit into the available space? Is there going to be room for all of this dialog? Which character should be the focal point of the shot? How do the characters need to be posed to make this punchline work?
The problem is that if I dictate everything from page layout to panel composition, then I'm putting a lot of constraints on the artist. Not only am I making the job less interesting for them, but I'm letting half their skills go to waste. Maybe this layout works for the scene I'm trying to create, but maybe if I slightly altered the scene I could get across the same idea in fewer panels with a more interesting layout.
In a technical project, it's easy to critique the other person's work and point out flaws:
Programming: "You're not going to have enough memory if you try to load all those assets at the same time."
But it's not so easy on the other side:
Art: "This isn't quite what I was thinking of and maybe my design is better somehow. I think?"
I'm not saying this is an unsolvable problem or anything. You can hammer this sort of stuff out by talking about it and knocking ideas back and forth. It just takes patience and good social skills. It just seems to take longer and be a little trickier when you're working on artistic things.
But maybe that's just me. I think I'm like ~75% technical and ~25% artistic. Maybe artistic collaboration gets easier as that balance tips more towards artistry. I'd be interested to hear other people's views and experiences with collaboration.
Oh, what? Roleplaying games? Sorry. I forgot this was supposed to be tabletop commentary.
Uh… don't play other people's characters without their permission, okay?
Footnotes:
[1] Coding, scripting, configuring, etc.
[2] Writing, making textures, making 3D models, etc.
From The Archives: