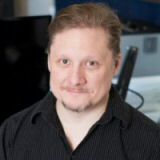 Making interesting weapons is SO much easier than making up interesting characters and settings, and players usually enjoy them more anyway.
Don't forget to make your super-monsters immune to your super-weapons, or you're just shooting yourself in the foot.
Shamus Says:
Thanks to readers who are better at the internet than I am, we have the rest of the comic, the original commentary, the comic titles, and the original ending.
Thanks to Eric and Damien for the help.
Shawn Says:
This is one of the few CB strips that really falls flat for me. Partly because I thought the "Players Kill Plot Important Bad Guy Instantly" was done better both times it came up in DMotR, and partly because it's a joke that didn't really need to be repeated a 3rd time, and partly because Casey really should have learned by now, and given the giant skeleton guy a suit of armor of Immunity to Spears or something.
Ah well.
EDIT 2019: Rather than saying I'm telling a joke for the 3rd time, I like to think of it as a running gag.
Also, I've never be able to see General Femur's face as intended. He's supposed to have empty eye sockets, but the bone ridge make me think he's just closing his eyes and grinning, anime-style.
From The Archives: