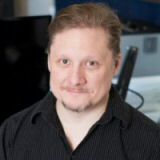 NPC's are immortal until the moment they finish delivering their dialog. At which point they usually either drop dead or cease to exist.
If I were an NPC I'd never tell anybody anything, just in case.
Shamus Says:
And so we begin Act II. I know these jumbo-size comics were murder on Shawn. On the upside, they were much easier for me and I really enjoyed looking at them once he was done.
So, call it a wash.
Shawn Says:
Ha!
To be fair, I think starting Act II off with a jumbo sized comic ala the first comic was my dumb idea in the first place.
Also, I love the last panel, and Casey's wall of text never gets old to me.
Edit 2019: The skeletons have the Deuse Baaj logo on them. One, I love that our supposed villain has a logo. Two, I can't not see it as the Marvel Daredevil logo.
From The Archives: