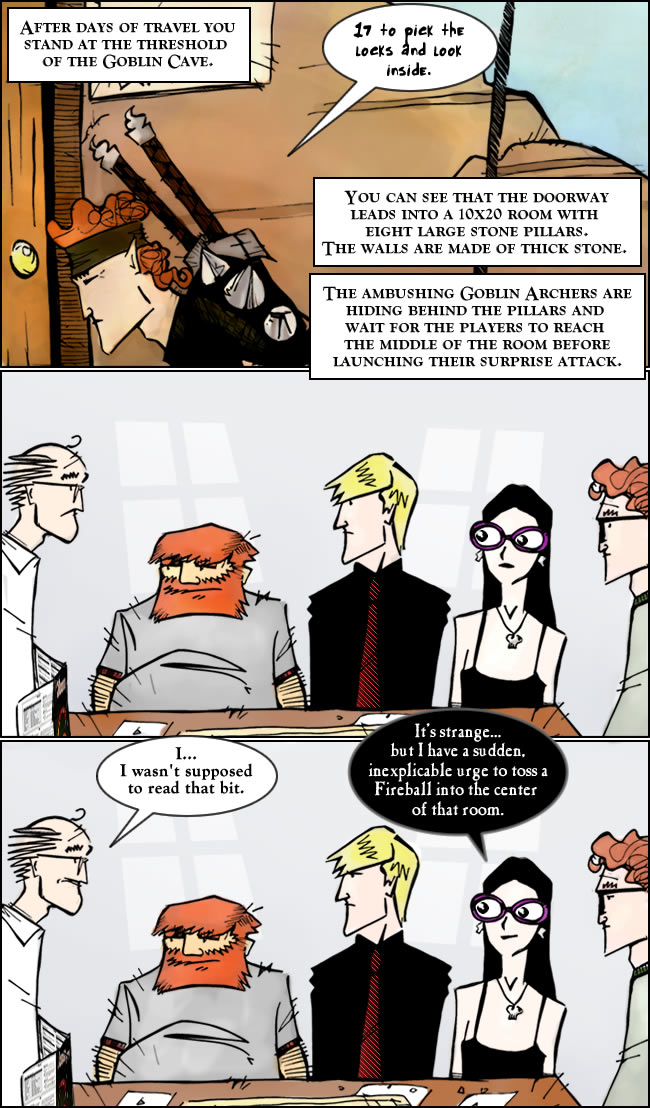 Entering a dungeon should be like opening Christmas presents: The contents should always be a surprise. That's half the fun! (For the GM, the other half of the fun is doing your level best to kill the lot of them once they get inside.)


Shawn Says:
I think I am officially going to mark this comic as the turning point of us finding our footing and hitting our stride. I think this one pretty much works perfectly. I love panel 2, and Ivy in the last panel just makes me happy.
Shamus Says:
I've just spent 20 comics bemoaning my inability to do three-panel jokes, and here we pull one off. And panel two is silent.
From The Archives: