Final Fantasy XII vainly serves two masters. It's both a member of the so-called "Ivalice Alliance," following Final Fantasy Tactics, Vagrant Story, and Final Fantasy Tactics Advance in the setting created by Yasumi Matsuno. At the same time, Final Fantasy XII folds this spin-off sub-series back into the main Final Fantasy series.
Like many Final Fantasy titles, the game follows a reliable narrative structure. We start out with what proves to be the B-plot: the Archadian occupation of Dalmasca. In time, this plot reveals and is supplanted by the A-plot: a timeless, inscrutable race has directed world events since ages unknown and now wages a schismatic proxy war via human champions. Similarly, fighting the Shinra in Final Fantasy VII opens up into the vendetta against Sephiroth. In Final Fantasy X, the Pilgrimage to ward away Sin expands into the unraveling of the entire Yevonite regime and the hidden thousand-year-long conflict that it propped up.
In other games, the B-plot eventually wraps up heading into the finale, or ends up entwined with it; the Shinra collapse just before Cloud and friends fly to the Northern Limits, but the quest to defeat Sin is recontextualized and expanded by the revelations of Spira's last pilgrimage.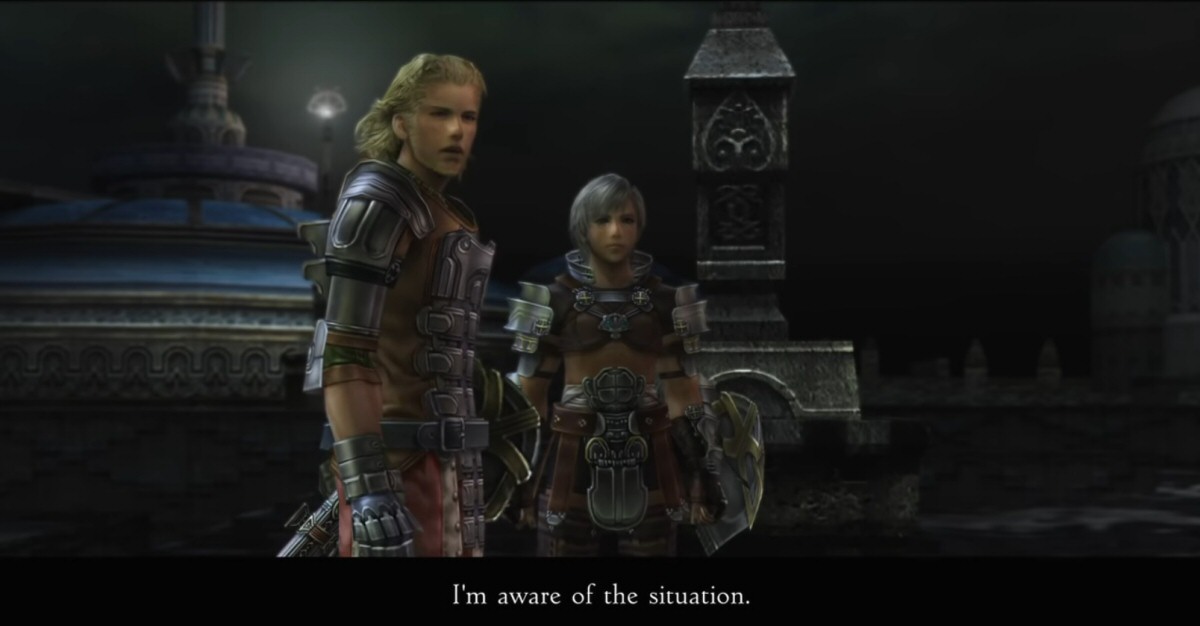 Continue reading 〉〉

"A Travelog of Ivalice, Conclusion: DAWN"